As in the Contacts Dashboard introduction, we got familiar with the Add Contact, Import, and Export buttons. In this documentation, we will be using these options to Add a New Contact Manually, Importing Bulk Contacts, Exporting Contacts, and Manage Contacts and apply actions in Bulk or to a specific contact.

Add New Contact #
To add a new contact please click on the Add Contact on the top right corner of the dashboard. This will provide a modal to add your new contact and a few contact fields for storing information about the contact.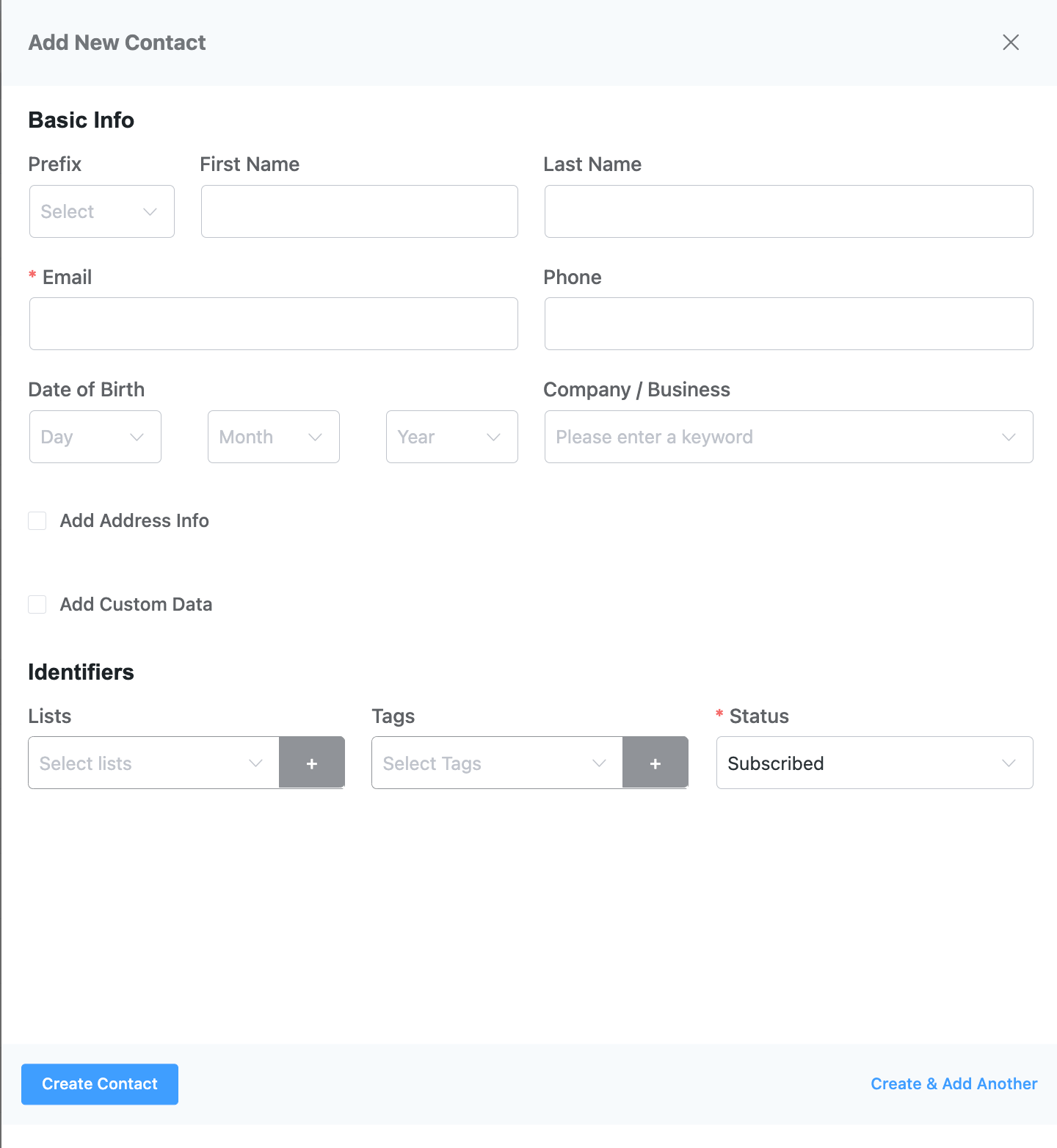 The available information fields are grouped and discussed below:
Basic Info: Prefix, First Name, Last Name, Email, Phone, Date of Birth.
Address Info: Address Line 1, Address Line 2, City, State, Postal Code, Country.
Custom Profile Data: Fields of this section are dependent on the admin settings as the available configured Custom Contact Fields.
Identifiers: This is a very important section to add this contact to a single or multiple Lists and tags and also select the contact subscription status.
Once you are done providing and selecting the information click on the Create Contact button to finish adding the new contact.
Bulk Management #
FluentCRM also provides an easy way to apply various actions against single or multiple contacts upon selection.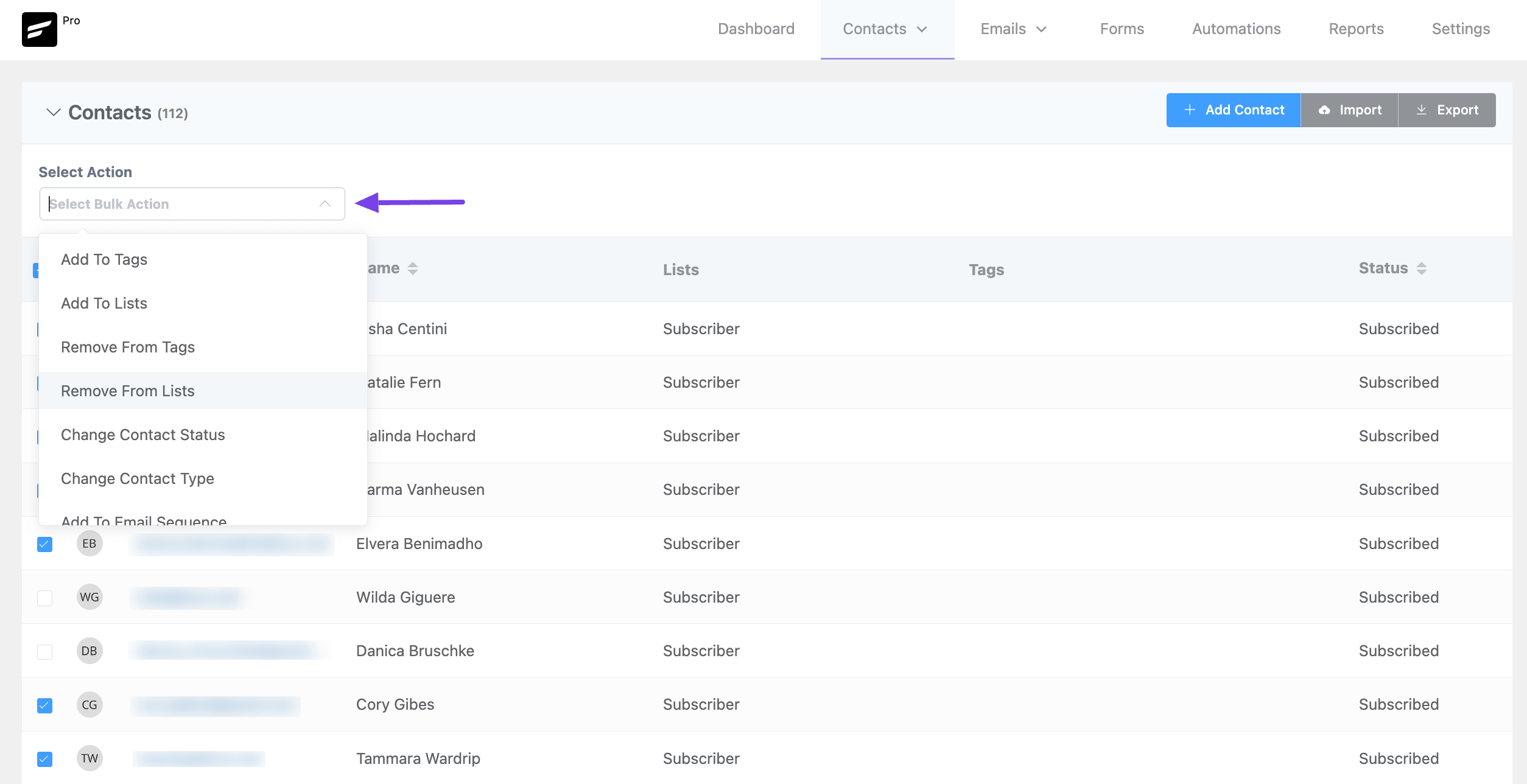 The available actions are:
Add to Tags: Attach a Tag or multiple Tags to the contact or contacts.
Add to Lists: Assign a List or multiple Lists to the contact or contacts.
Remove From Tags: Remove the contact or contacts from a Tag or multiple Tags.
Remove From Lists: Remove the contact or contacts from a List or multiple Lists.
Change Contact Status: Change the contact subscription status for the contact.
Add to Email Sequence: Add the contact or multiple contacts to an Email Sequence.
Add to Automation Funnel: Add the contact or multiple contacts to an Automation Funnel.
Delete Contact: You can also delete a single contact or multiple contacts based on your selection.
Send Double Opt-in Confirmation: Once you select single or multiple contacts, you can send a Double Opt-in Confirmation Email to the pending status contacts.
.