A funnel is basically a marketing cylinder where leads turn into customers. In this simple guide, you will get a detailed walkthrough of How to Import/Export Automation Funnels with FluentCRM.
Export #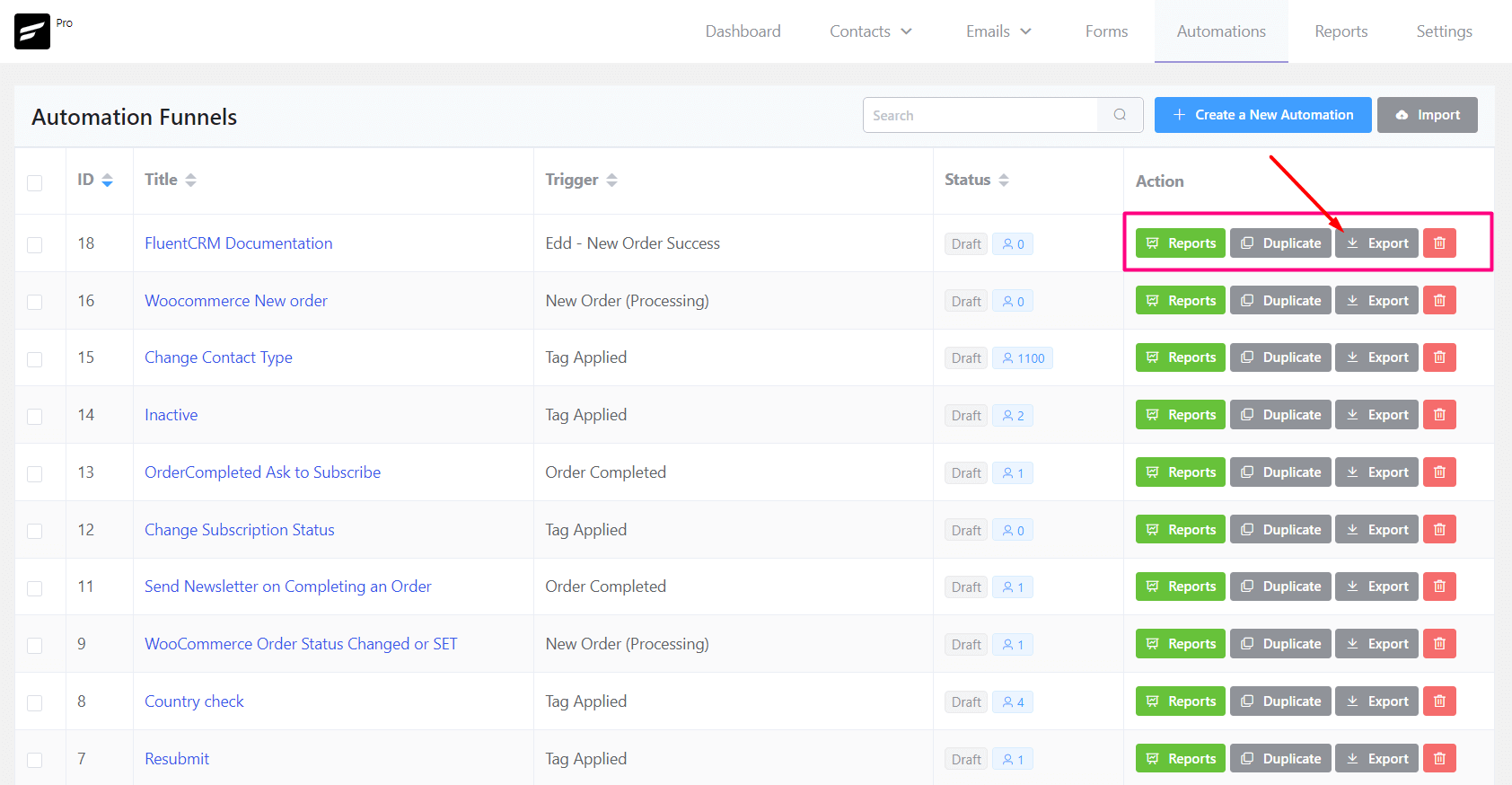 Import #
At first, go to your FluentCRM dashboard and click on the Automations tab. Click on the Import button located on the top right corner of the page.

You can import your exported automation JSON file here. Then upload your JSON file to get started.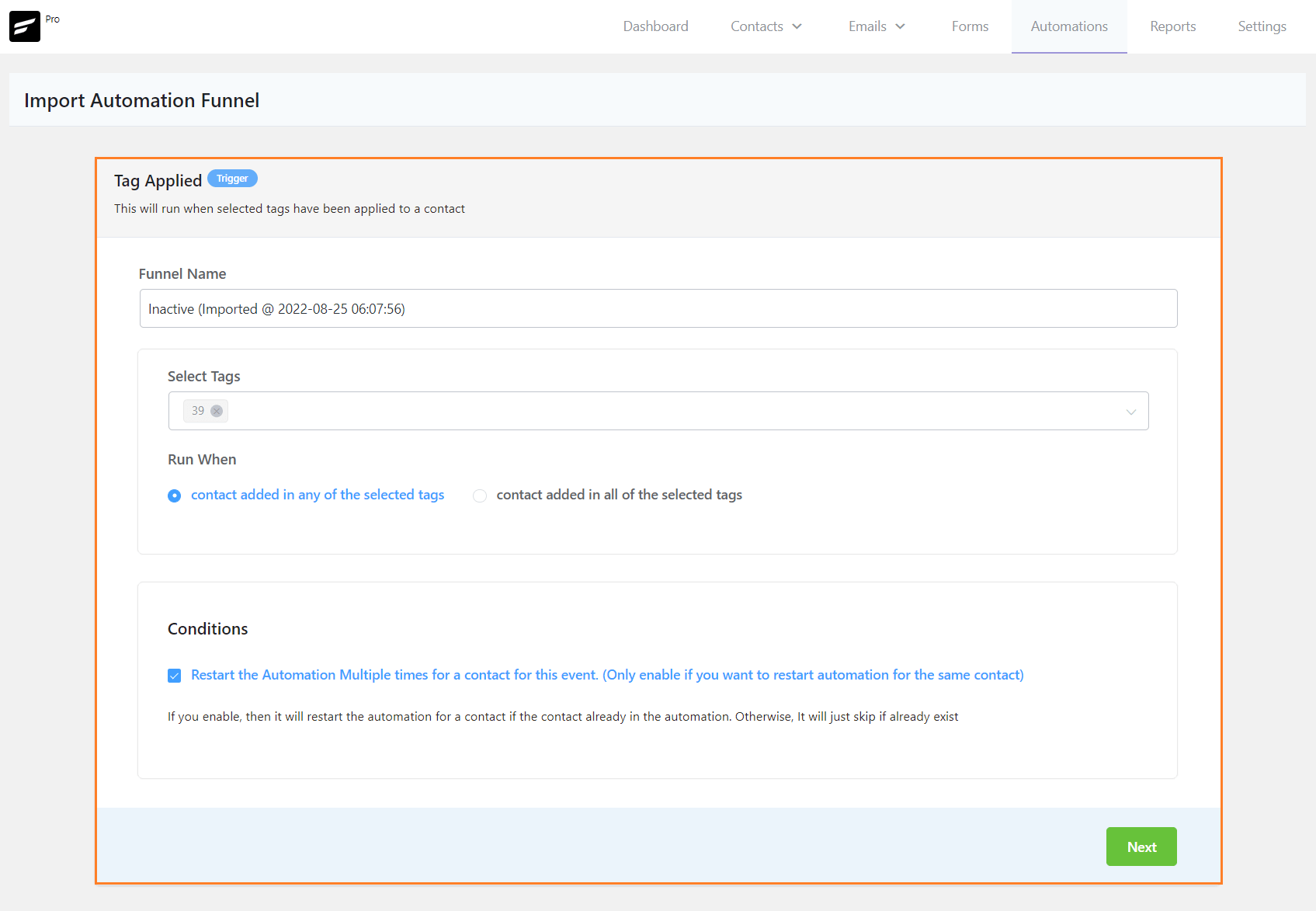 Then you will find a page appear where you have to select the form & Map Primary and Other data, select Subscription Status. And click on the Next button.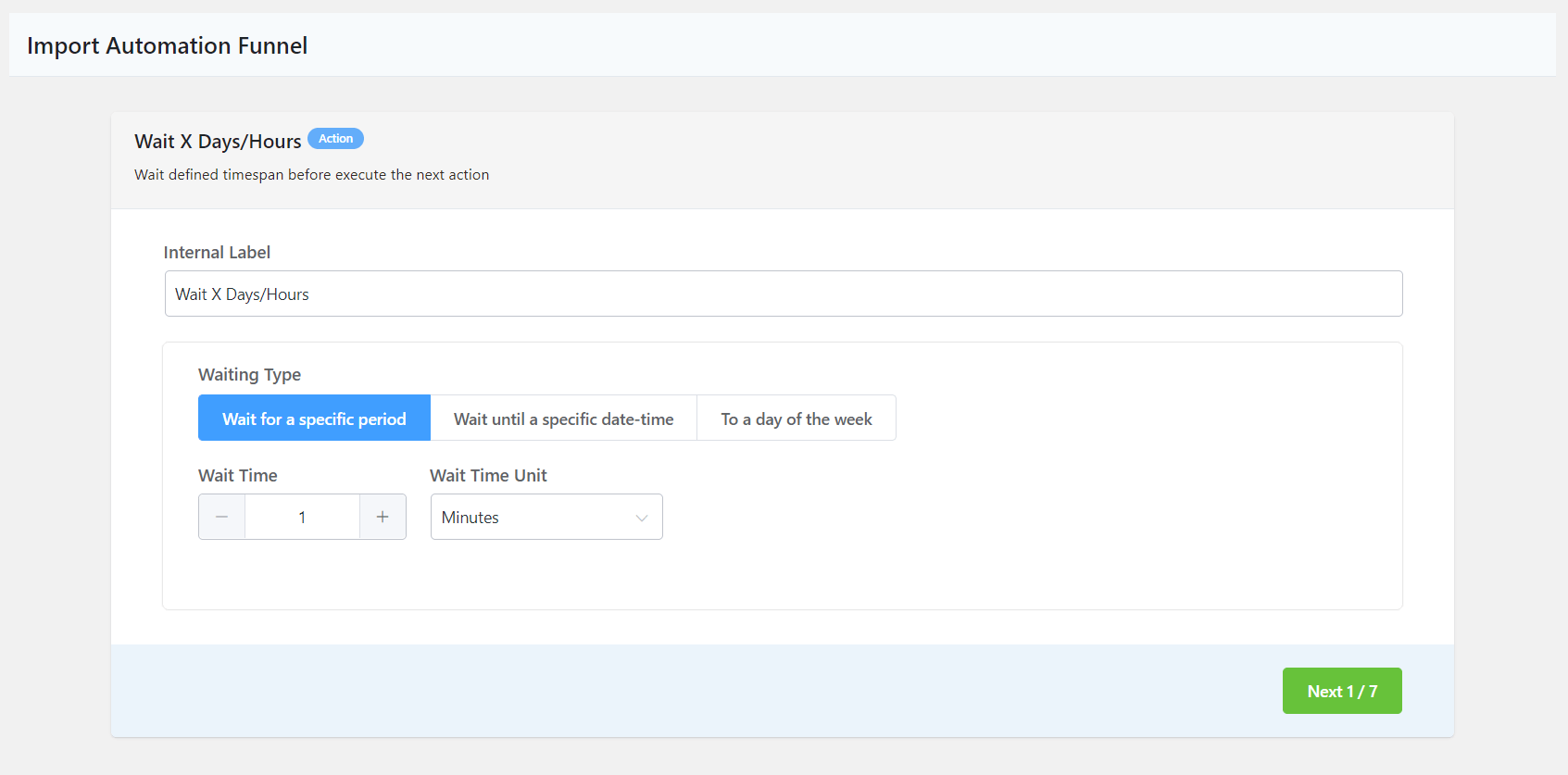 The next step is to add the wait defined timespan before executing the next action.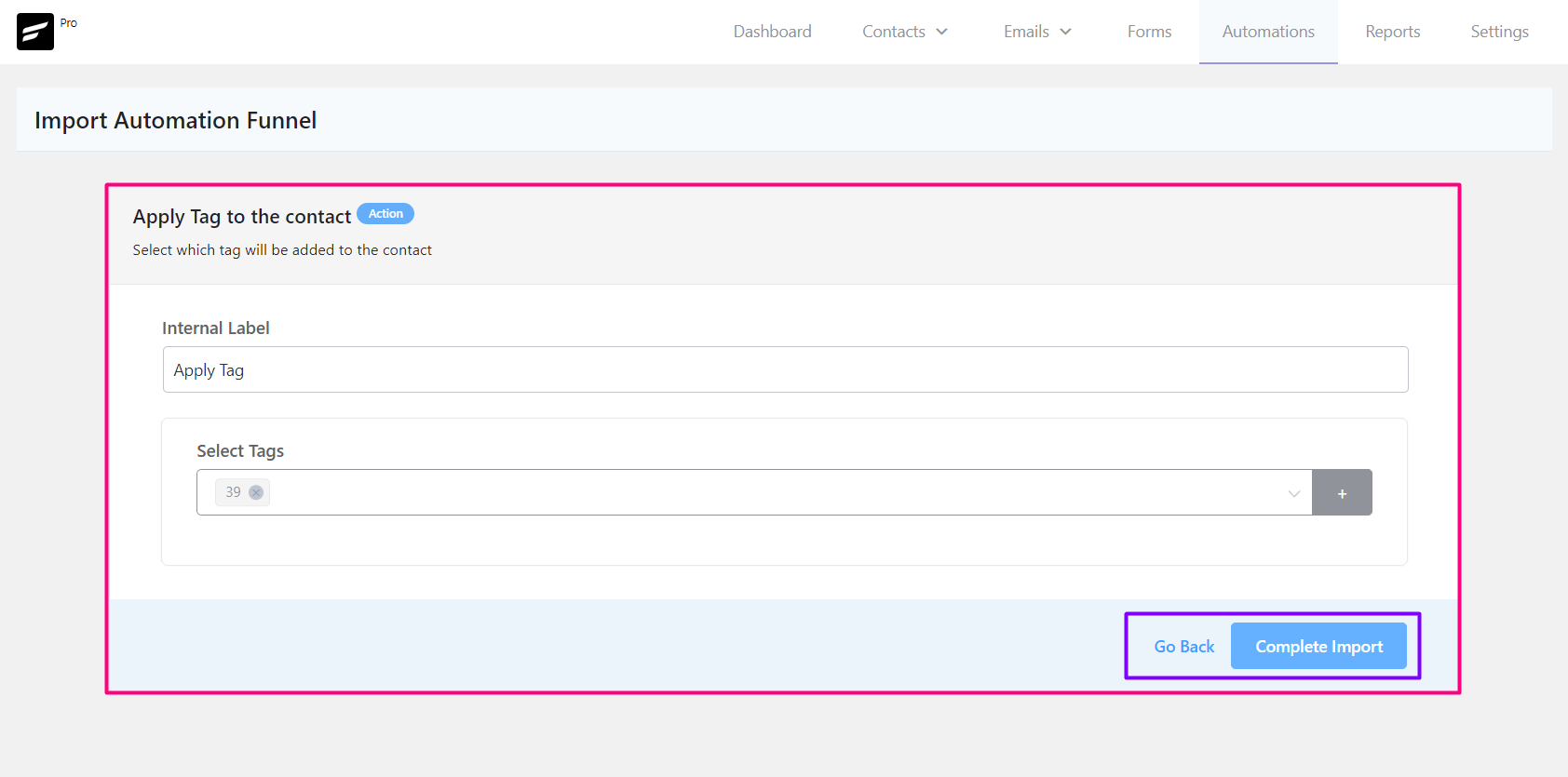 Next, you have to provide the email details that you want to send to your users. Then click on the Complete Import button.
Now, let's show you how to export an automation funnel. Go back to the automation funnels page, then click on the Export button on the right side of your preferred funnel.
This is how easily you can import and export Automation Funnels.