From the Reports option in FluentCRM, if you navigate to WooCommerce then you can see an advanced report of the WooCommerce data on your site.
The report data shows the Total Revenue, Total Orders, Total Customers, Average Revenue Per Customer, Average Order Value (AOV), Average Order/Customer (AOC), and the Top selling products on your site.
Summary #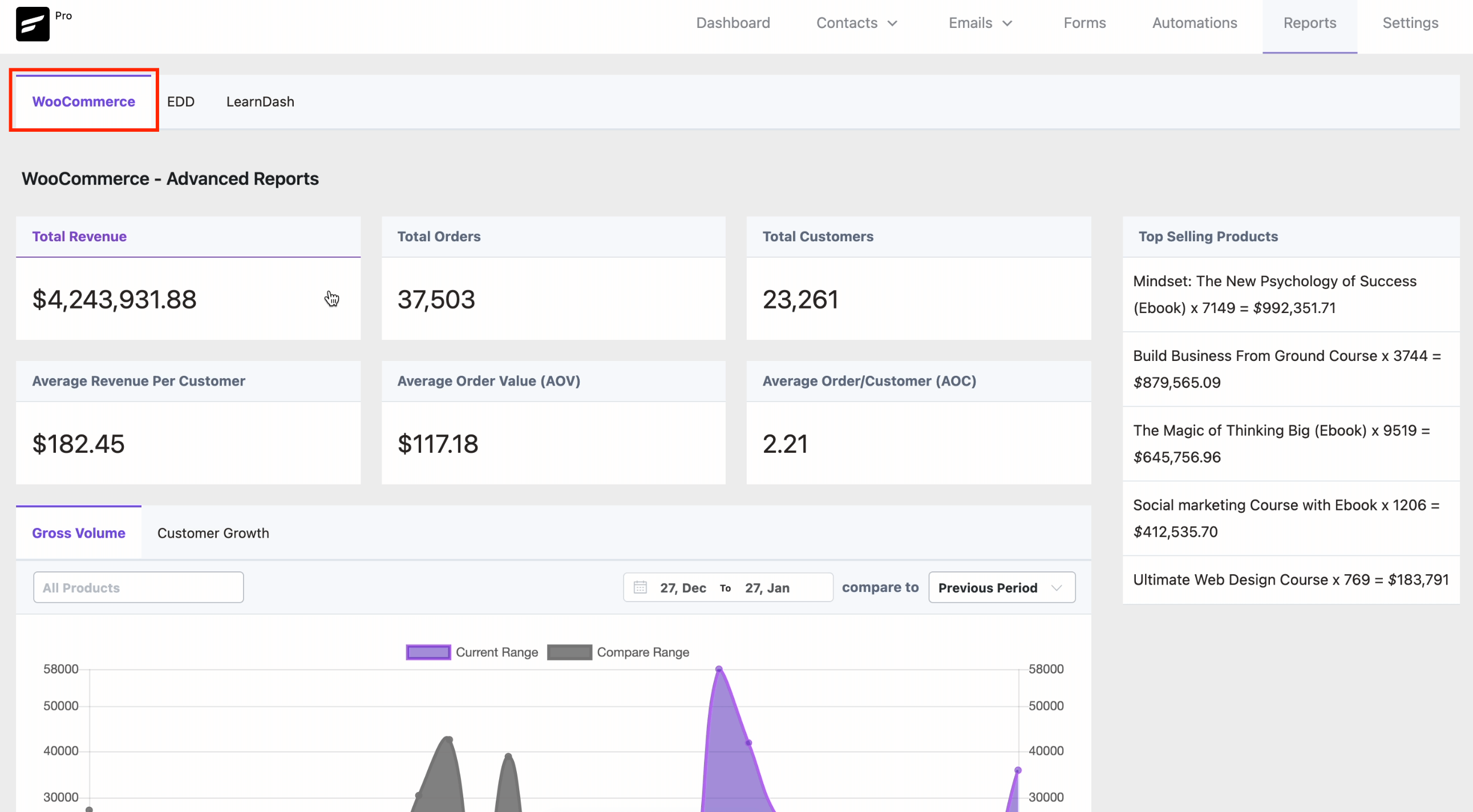 You can also see a graphical report of the Gross Volume per product and the Customer Growth within a certain date range and also a comparison with your previous year's report.
Gross Volume #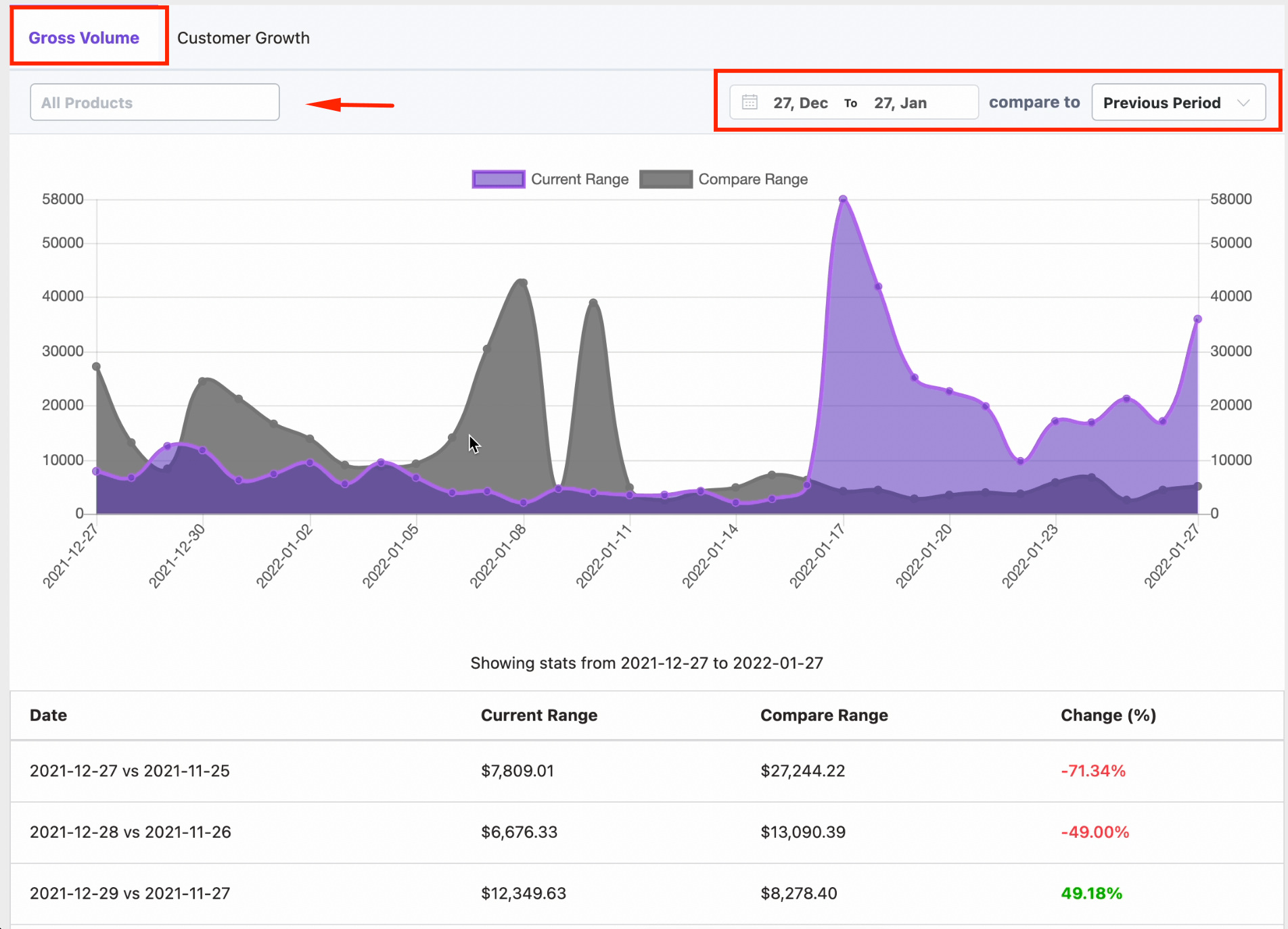 Customer Growth #