You can migrate to FluentCRM from your existing CRM or Email marketing platform. In this article, you will learn the best practices to do the migration.
Migrate via CSV
#
Prepare Your Data in CSV: #
No matter what CRM or email marketing service you are currently in, it will allow you to export your data in CSV format. Take a look into your service provider doc about how you can export your contacts as CSV. For example, for MailChimp, you can go to the Audience and the All Contacts. From there you can export all contacts as CSV.

If you have multiple lists and tags, prepare a CSV for each of the list and tags so you can export the contacts and maintain the segmentations.
Import in FluentCRM: #
Before importing the CSV files into FluentCRM, go ahead and create the necessary lists and tags for your contacts. To create a list hover over Contacts and choose List from the dropdown. Now click on the Create List button to and name your list.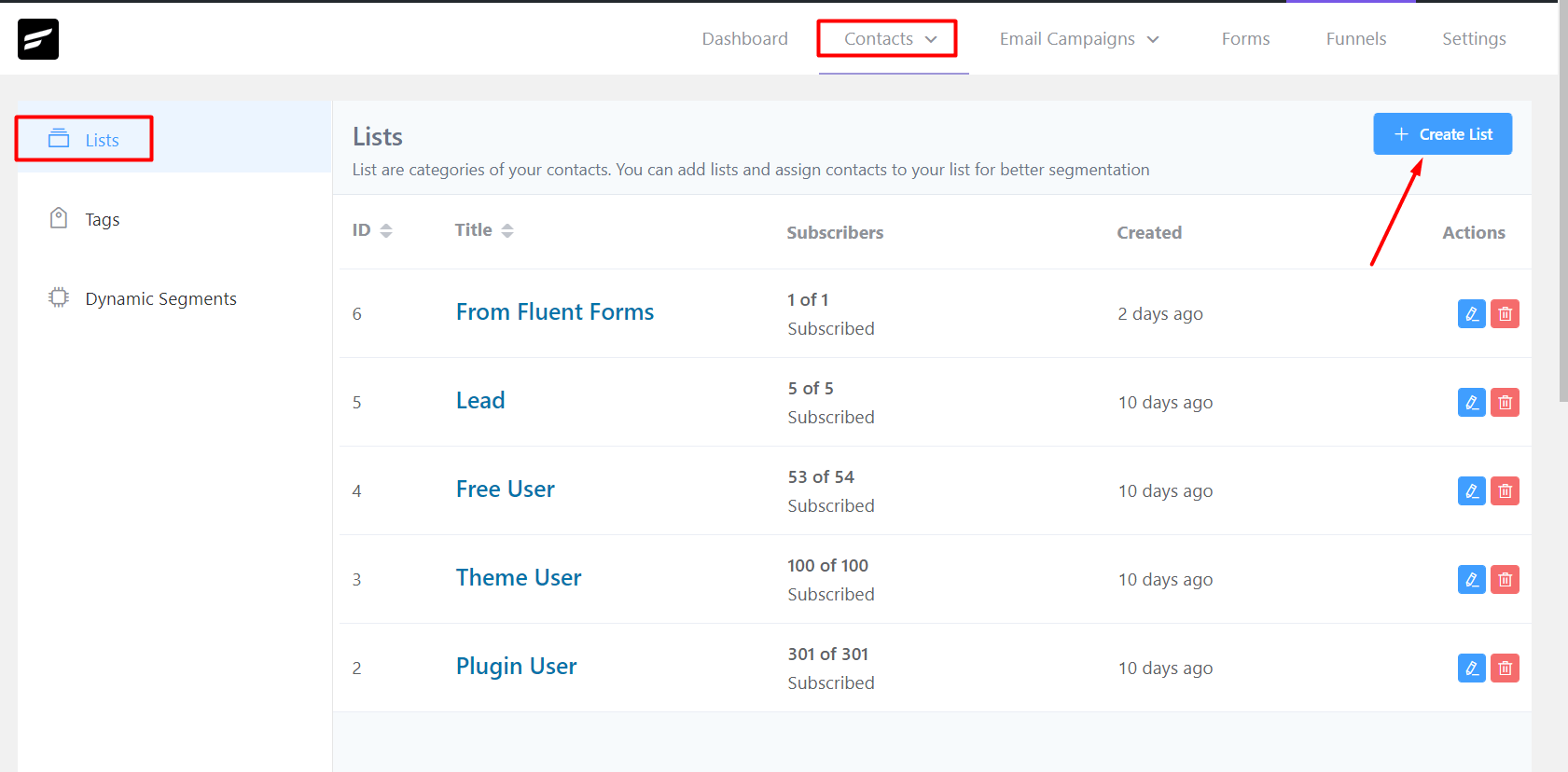 Creating a tag is almost identical to creating a list. hover over Contacts and choose Tags from the dropdown. Now click on the Create Tag button to and name your tag.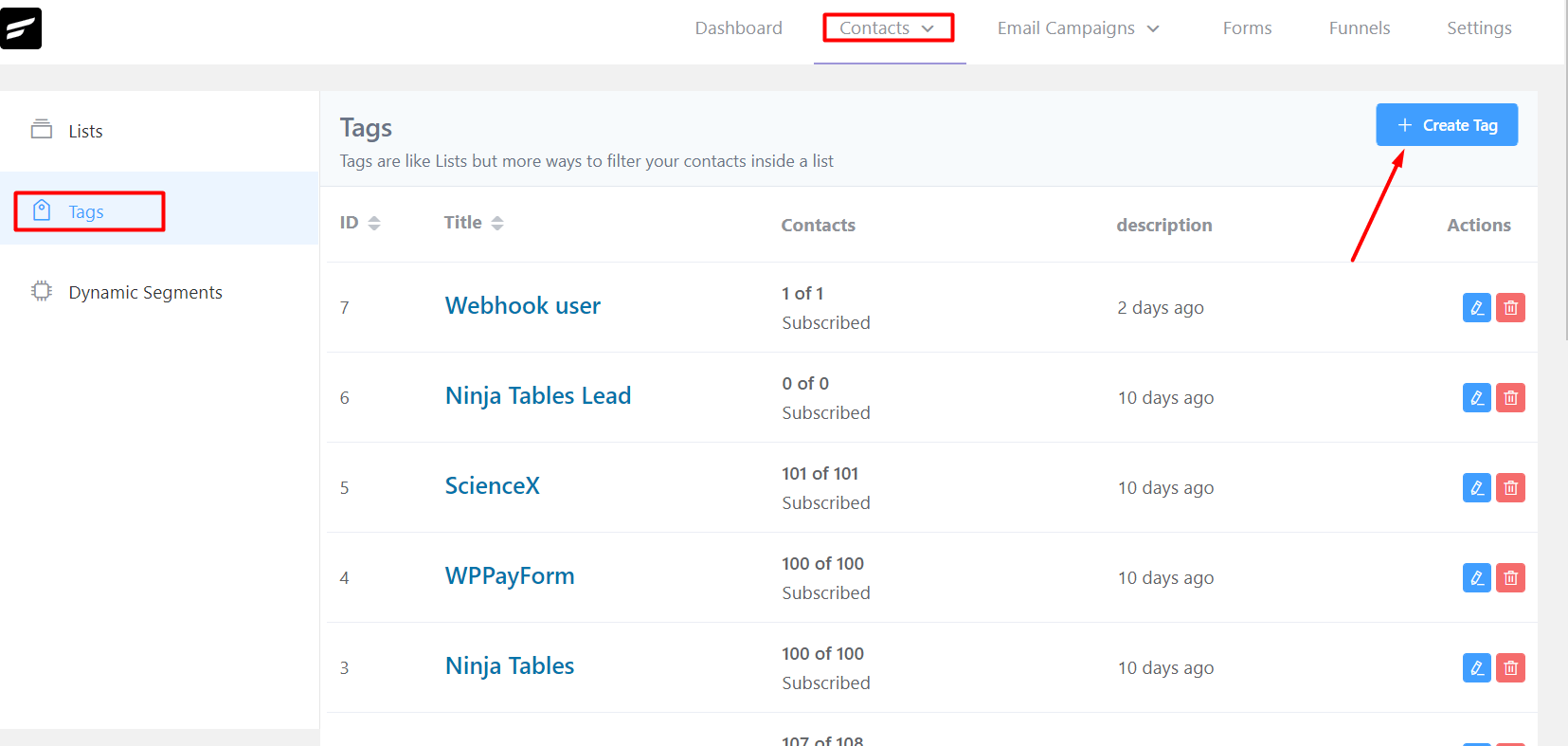 Go to the FluentCRM dashboard and choose the Contacts Tab from top and then click into Import from the top-right.

A popup will appear where you need to select the CSV as the contact source and then click next.

In the second step, you will be asked to Select Your CSV Delimiter, by default CSV delimiter is commas, but if you used semicolon you need to select it in the delimiter. Here I used Comma Separated. Now upload your CSV and again click next.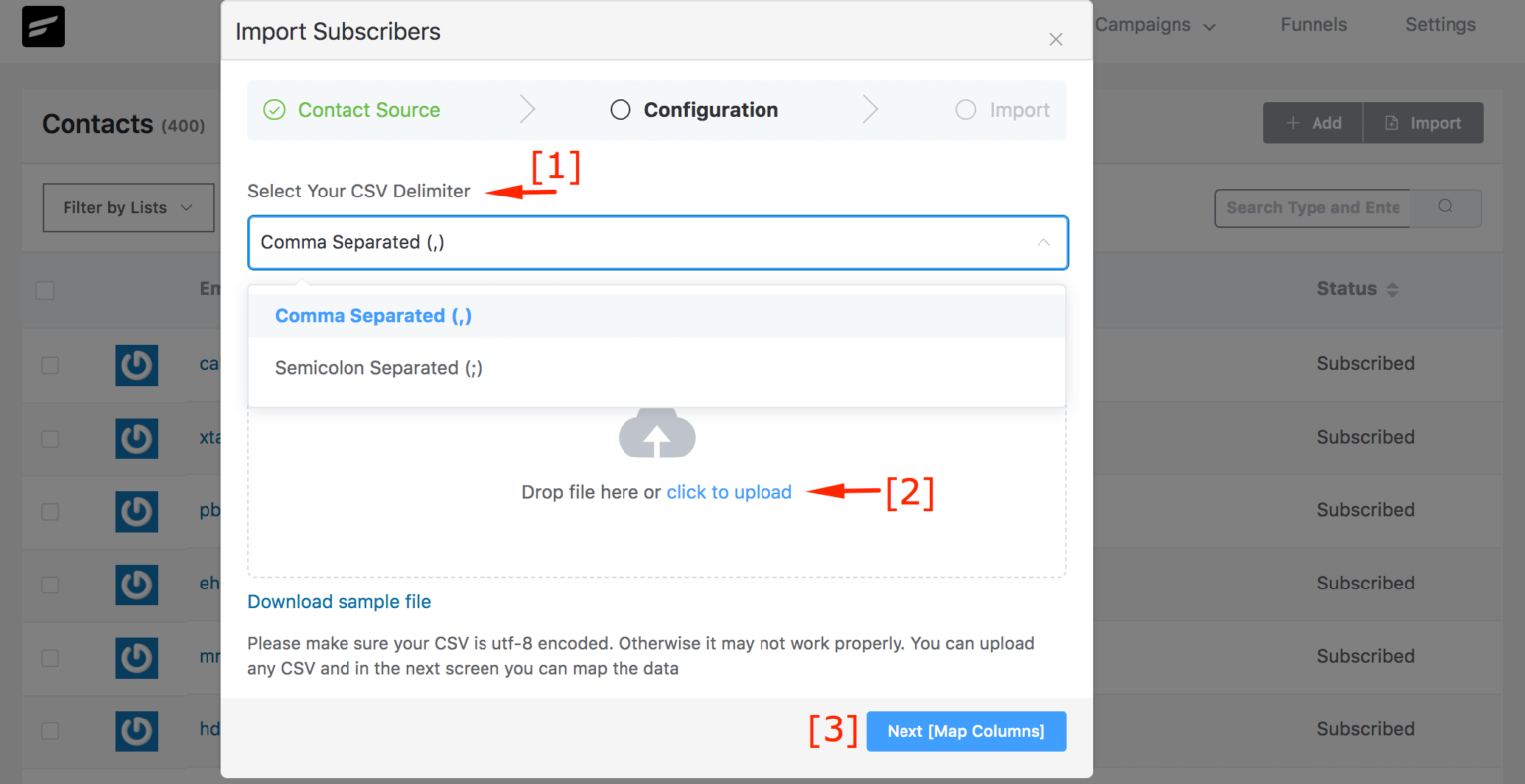 In the third step, you will need to configure the field mapping from your CSV file with Fluent CRM fields. My example CSV file has three simple fields which are Firstname, Lastname, and Email. Your CSV might have more. Map the fields accordingly. The left column has your CSV data and the right column is the FluentCRM fields.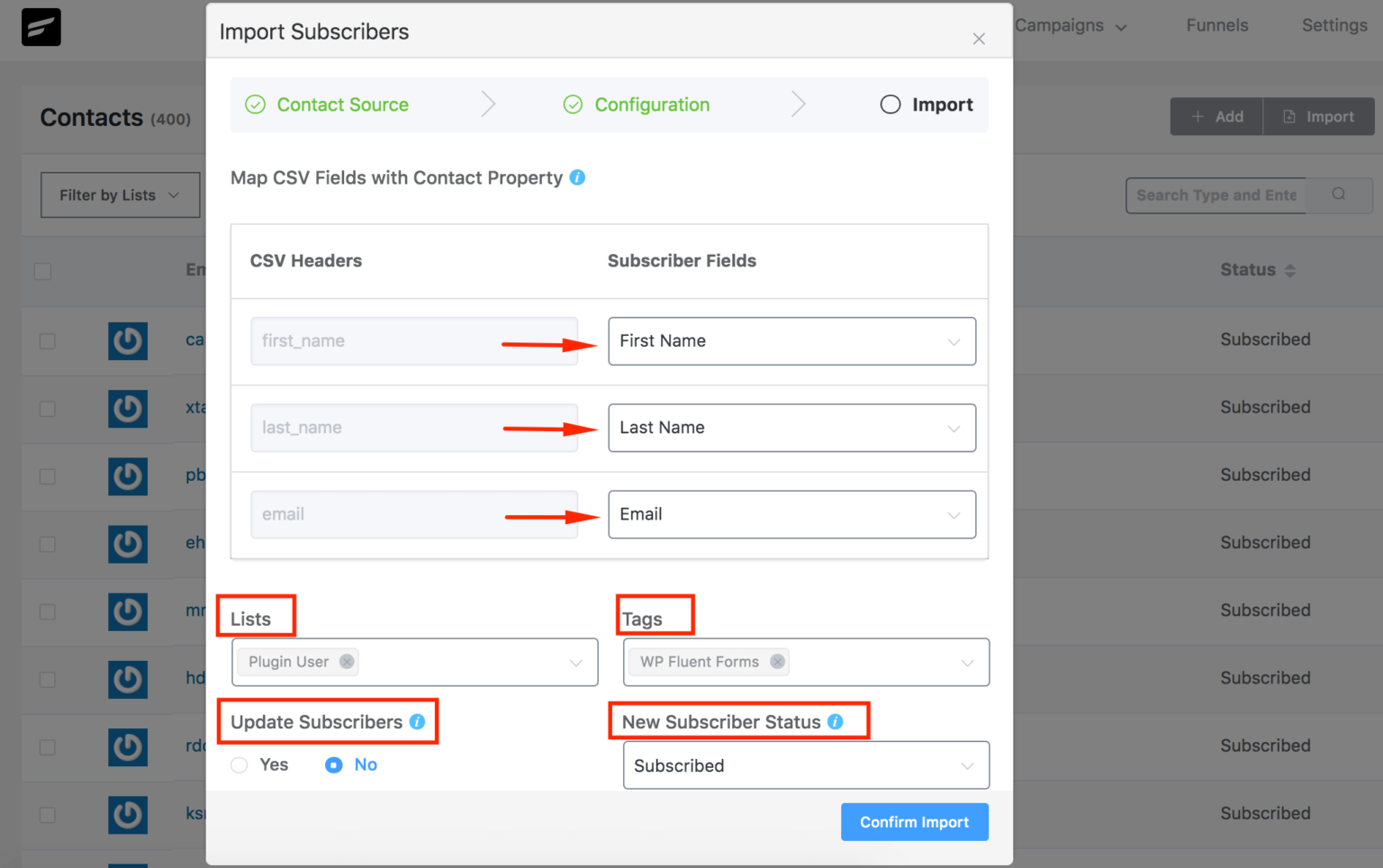 Select the List & Tags for the imported contacts(Create the lists and tags first). You can also Update a Subscriber with new data from CSV if the contact is already existing. The email is a unique field and based on email FluentCRM determines if a contact is already existing. Lastly, you need to give the subscribers a status. You can select "subscribed" as the status but make sure that you have the permission to send them marketing.
Now click next and that's it. Your contacts are suscessfully imported into FluentCRM.
If you imported multiple CSV file for seperate lists and tags, the import process for each CSV will be the same. You just need to choose your appropricate lists and tags while importing.
Migrate via API
#
Currently, we support migrating from other CRM via API, the list of supported CRM with migration process are as follows: