FluentCRM is an Email Marketing and Automation Tool that integrates with the WordPress email delivery system which can be extended by additional SMTP plugins like Fluent SMTP and processes the automation emails, email campaigns, email sequences, and test emails.
Once you are done with configuring the settings of the FluentCRM, importing contacts into FluentCRM, and segmenting your contact, you are ready to send an Email Campaign, Email Sequence, and Automation Emails. You can run email campaigns to send your marketing messages to the subscribers who opted for your marketing messages. In FluentCRM, an email campaign is a bulk email marketing campaign that is sent to many contacts at once instantly or in a scheduled time defined by you. This is as easy as adding a template, adding the content, designing the template, selecting your audience group, and then sending it off to your subscribers.
Emails Sent from FluentCRM #
There are a few places where Emails can be composed. Below you will find some screenshots of such places. The Email Editing guide is discussed in detail after discussing related settings in the Email Editor section.
Email Templates #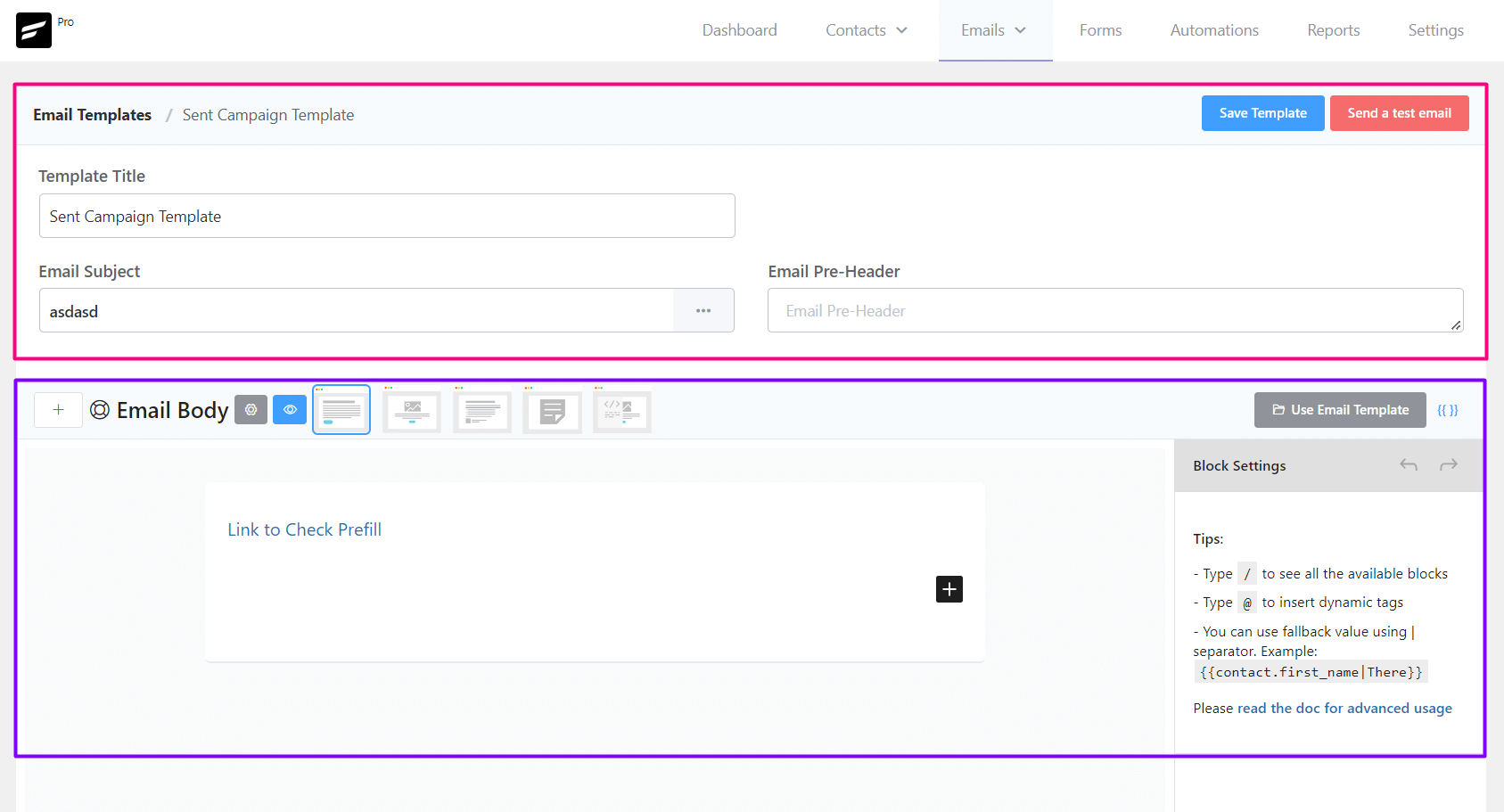 From Emails ➜ Email Templates you can create a template that can be used later around the FluentCRM. More about templates are discussed in Email Templates.
Email Campaigns #

From Emails ➜ All Campaigns, you can create an email campaign. More about templates are discussed in Email Campaigns.
Email Sequences #
From Emails ➜ Email Sequences, you can create an email sequence. More about sequences are discussed in Email Sequence.
Automation Custom Email #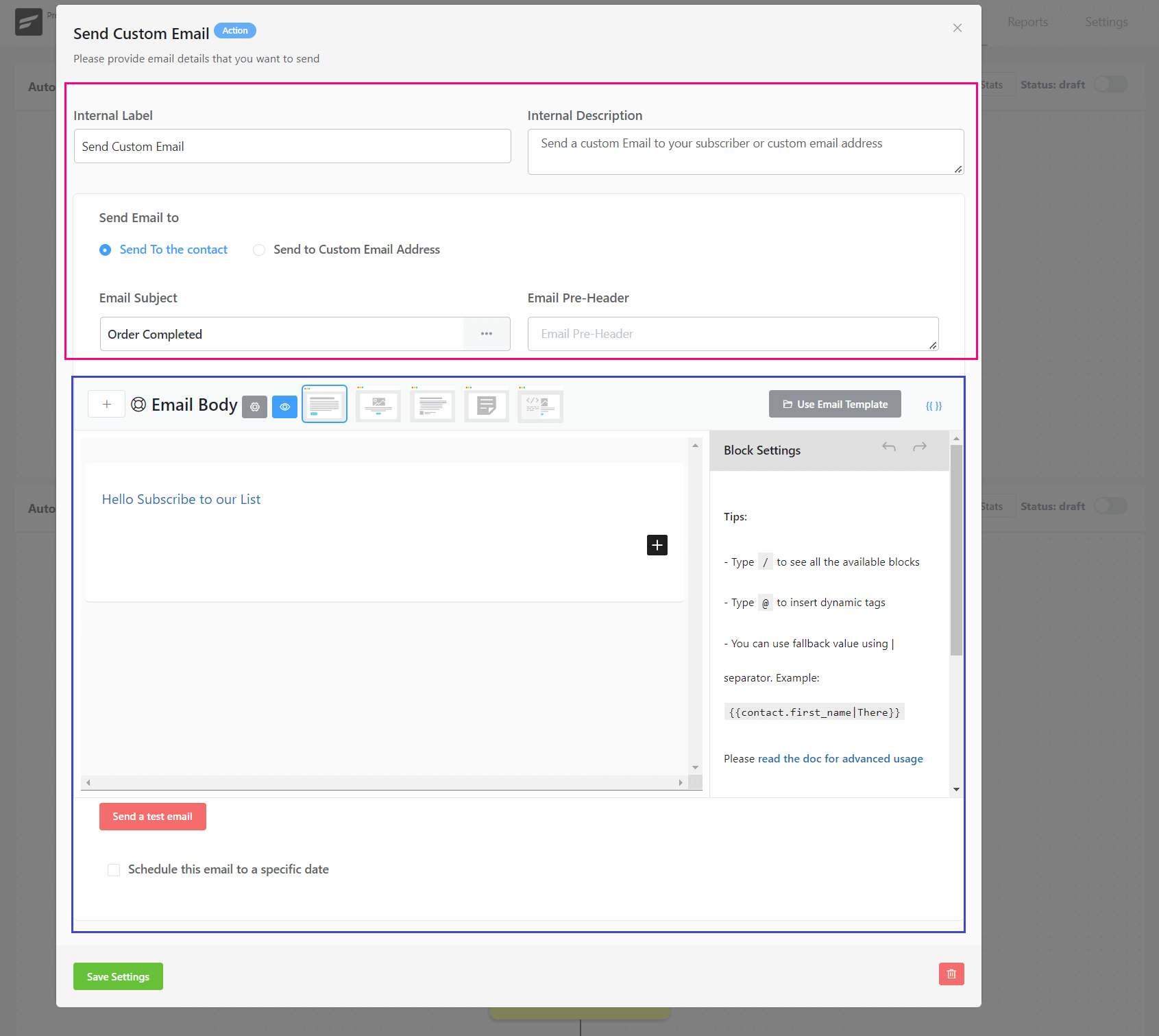 From Any Automation, you can add a Send Custom Email action that will let you compose an email to be sent from the automation. More about sending custom emails are discussed in Send Custom Email.
Please read the following next chapters to learn more about emails from FluentCRM.