The FluentCRM Manage Automation options are for various tasks and processes in the Automation system. With this feature, you can streamline your workflow.
This documentation will provide a detailed guide on Mange Automation options.
Bulk Actions #
Bulk action is an action that can be applied to multiple items at once, rather than one at a time. You can select multiple automation here and there are two actions for the automation funnels.
Change funnel Status 
Delete Funnels

Change Funnel Status #
Change Funnel Status: With the Change Funnel Status action, you can change the automation funnels status to Publish or Draft.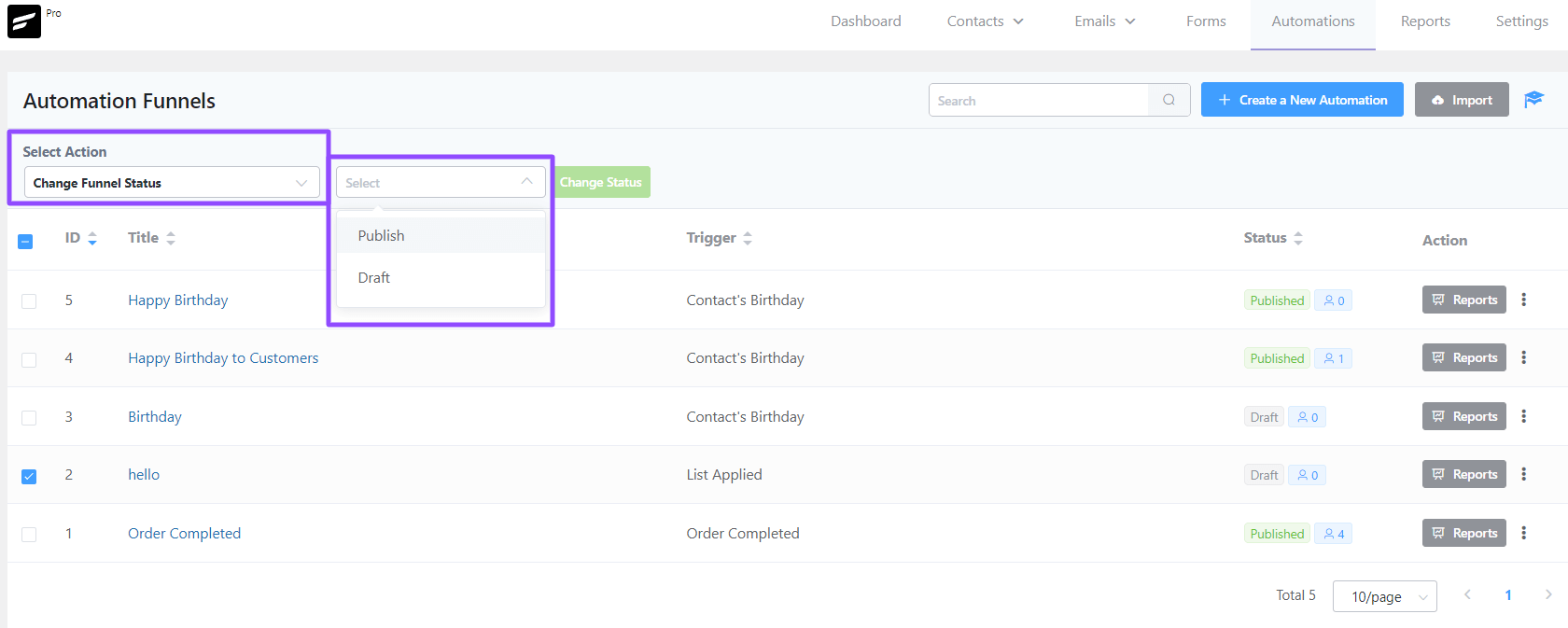 Delete Funnels #
Delete funnels: You can delete the automation funnels with the Delete action.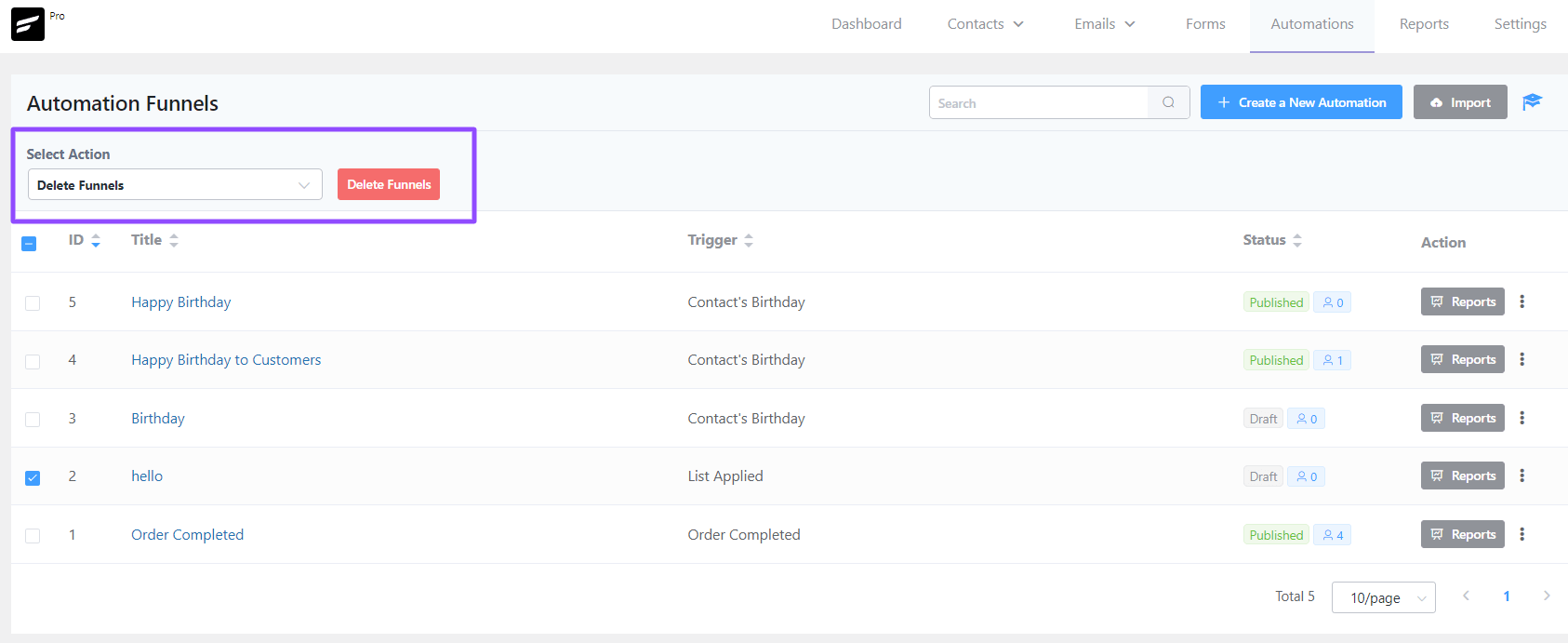 Individual Actions #
For an Individual action of the automation funnel, you will get an automation funnel status, a report button, and a vertical ellipsis for some actions. 
Status: You can change the automation funnel Status directly with one click from here.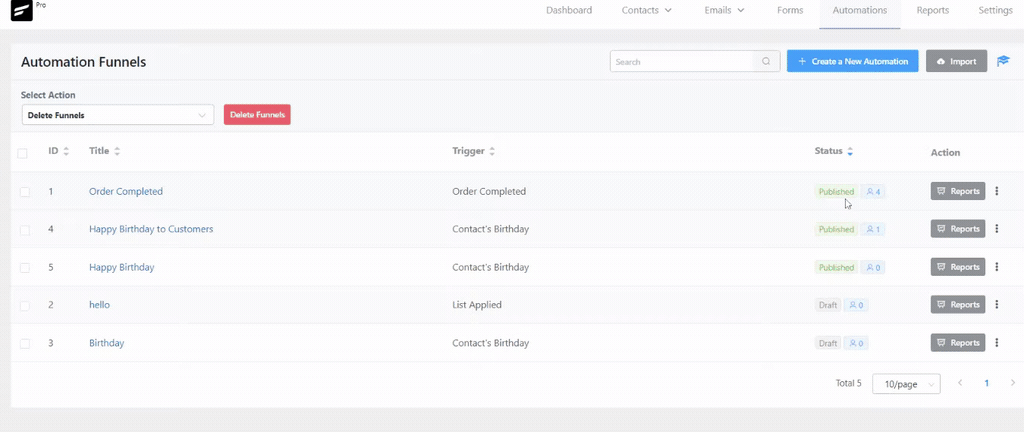 Report #
The Report option will show you the Automation report against the Automation funnel.

The Reports page will then redirect you, where you will find three report sections against your automation funnel
Chart report 
Step report 
Email analytics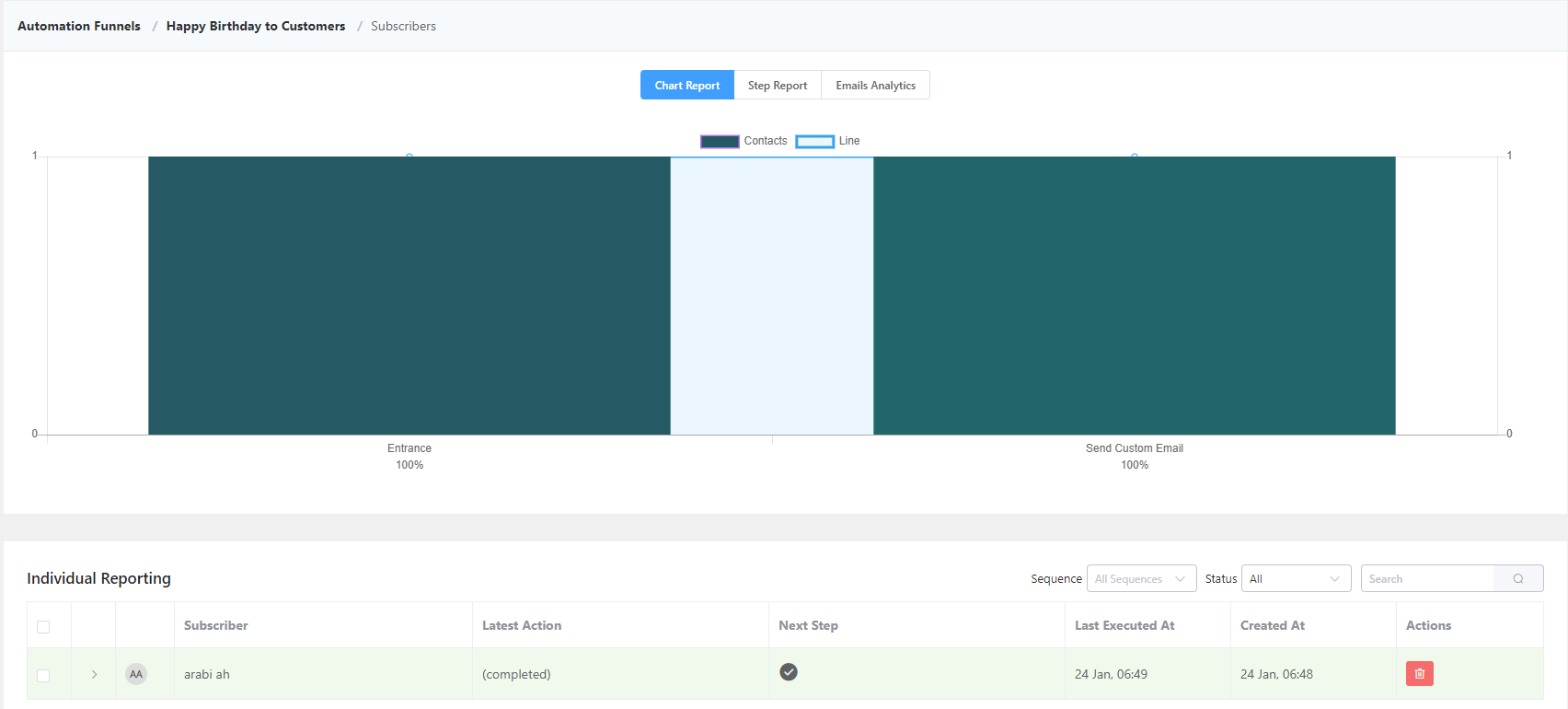 Vertical Ellipsis: Vertical Ellipsis will give you three options for your automation.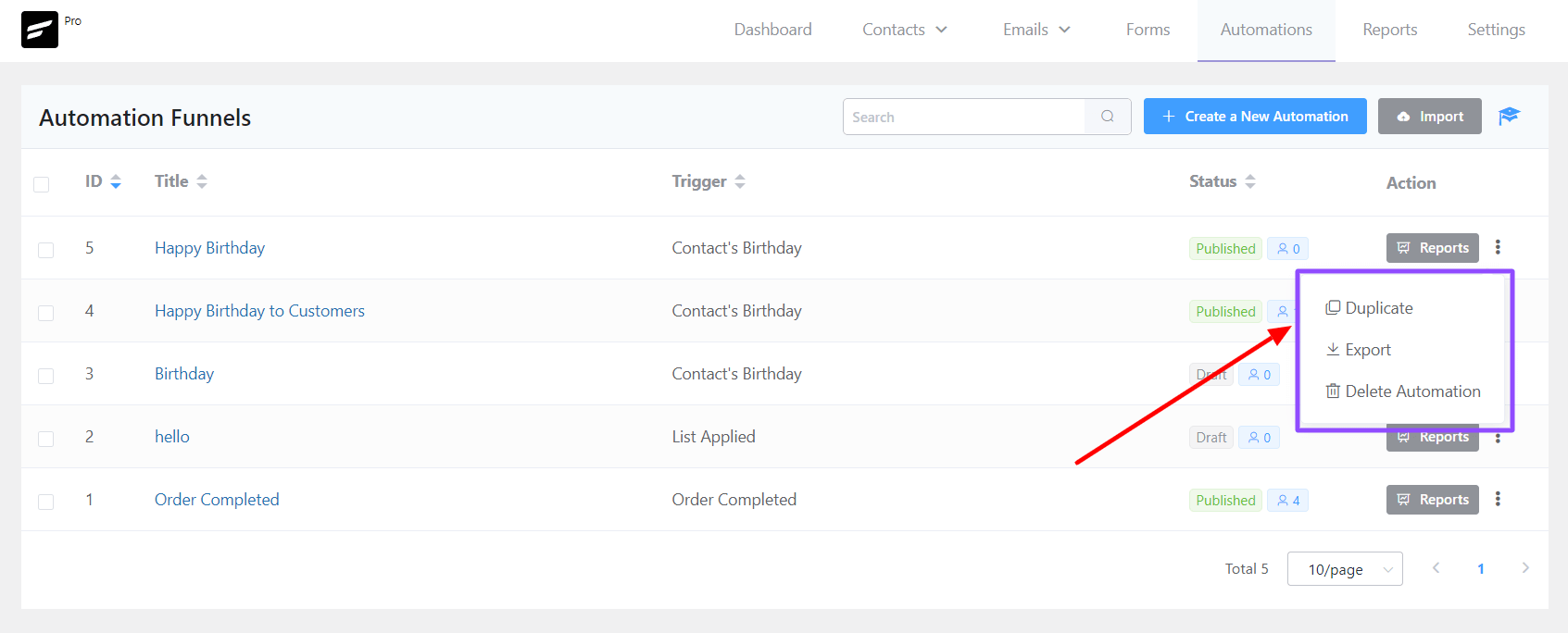 Duplicate: With this Duplicate option, you can make another same funnel with a click.
Export: With Export, you can export your automation funnel.
Delete: Delete will remove your selected automation funnel.